A Letter to Bob Van Dorpe – Aug 1974
When I found this letter in Bob Van Dorpe's archive, it just made me happy. It still makes me happy. It is signed from "Huge" which I thought for a bit was "Hugh" Donn's brother. No return address, but the address mentioned in the letter lead me, by way of help from a paralegal friend, to the former owner. Eugene "Euge" Spatta. I got a phone number and called the man and he was indeed an old friend of Bob's, but suffered from serious memory loss. He talked about how great Bob was and their time together and that Bob knew all the most beautiful women. I tried to give him Bob's address, but we never made it all the way through as he kept forgetting who we were talking about and what any of this meant. One of so many fun and sad moments you have in this trade.
Here is the letter to tickle your fancy today. No wimps!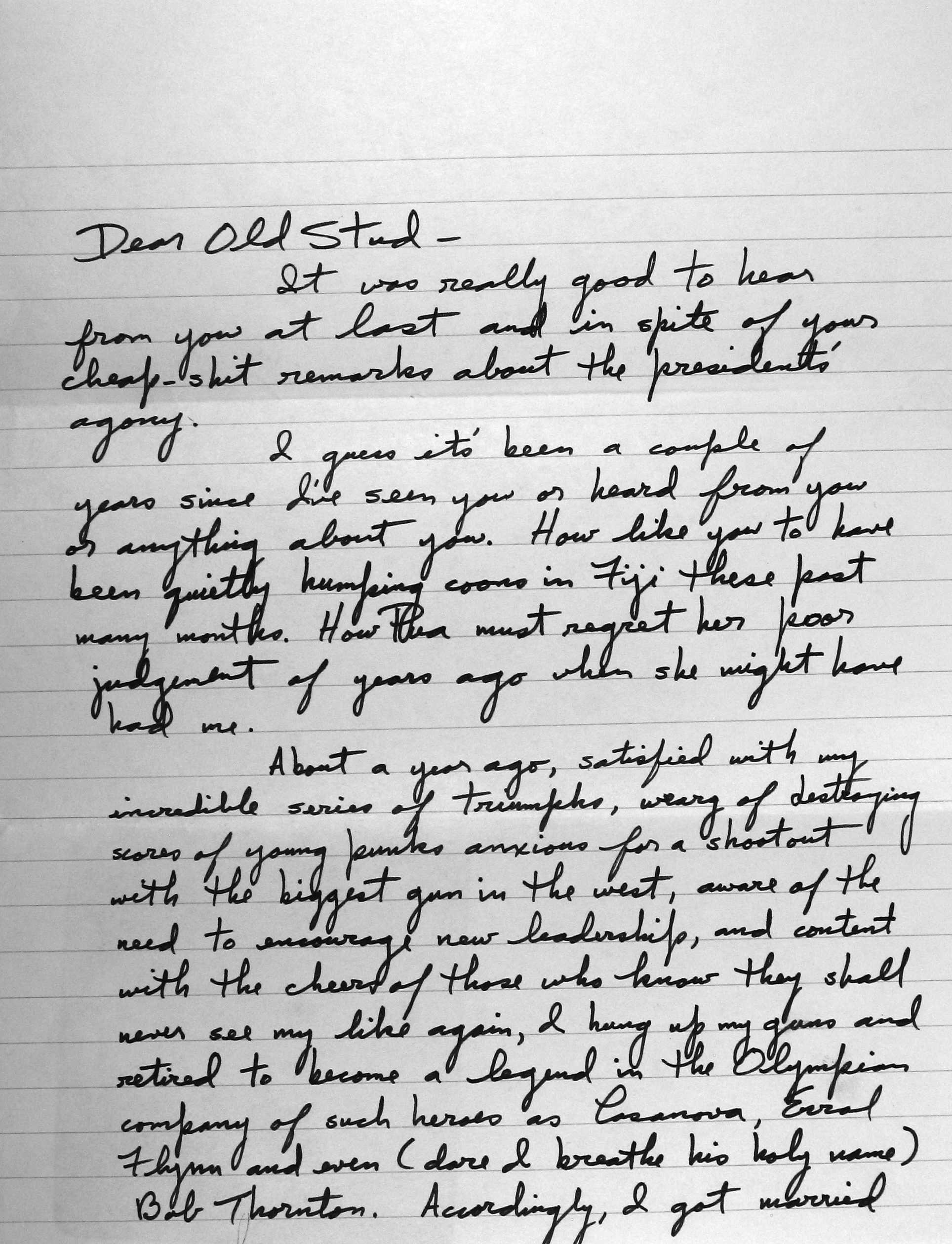 You're welcome!