Help ID Unknown Donn People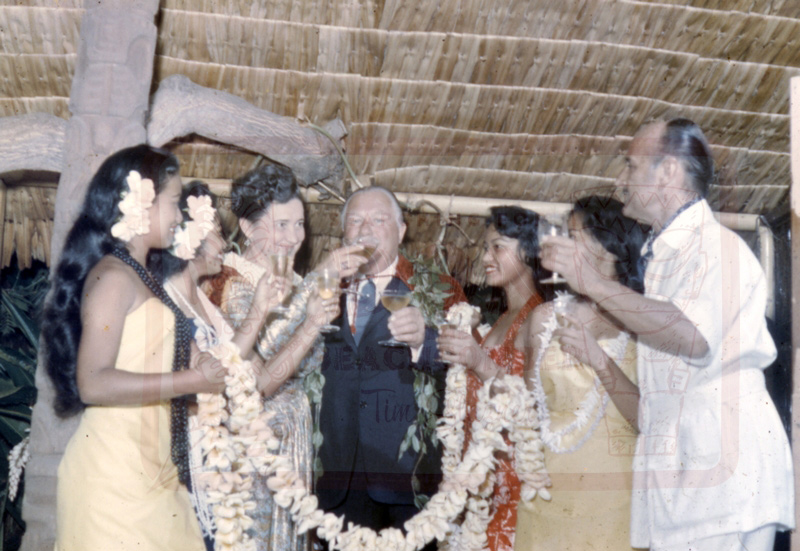 These images are from negatives in the Phoebe Beach Archive and thus have no notes for clues. I'd assume they are famous people to be included in Donn's photo collection, but they may be business associates or simply friends. If you recognize any of them, let me know.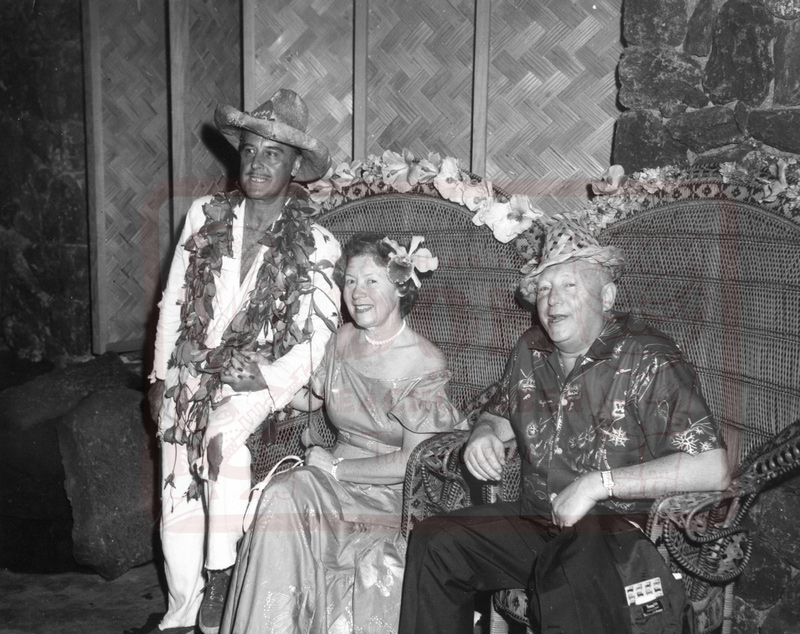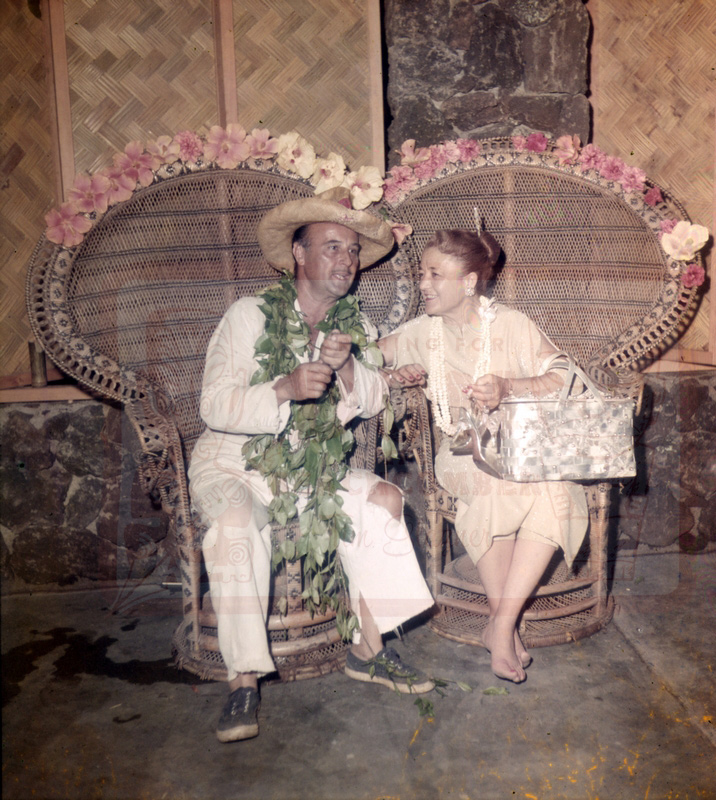 Quiet the handbag there!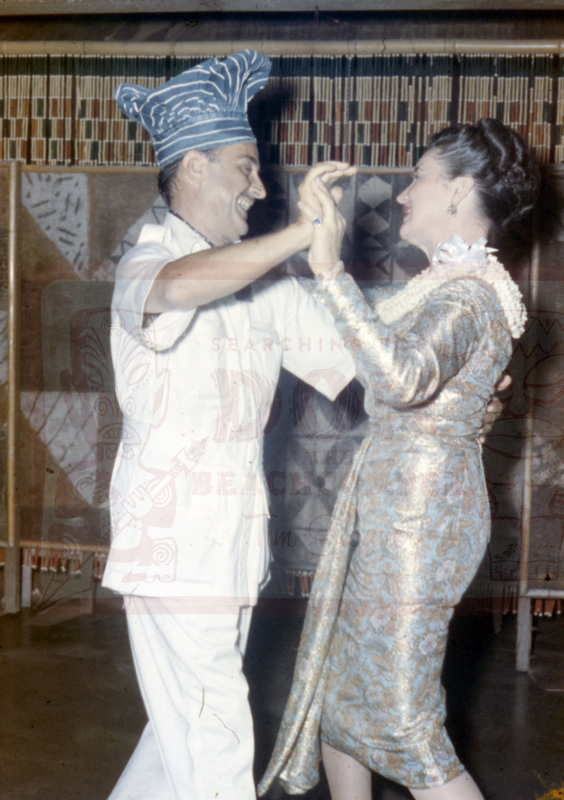 This may be from the opening night of The Colonel's Plantation Steak House. The hat and his clothes appear in other pictures from that night. Not that it helps ID this lady at all….
Are they in fact part of Hawaiian Royalty? Not too many people go around in capes…